Hypertension: Diagnosis, Grading & Management
Blood pressure Diagnosis, Grading and Management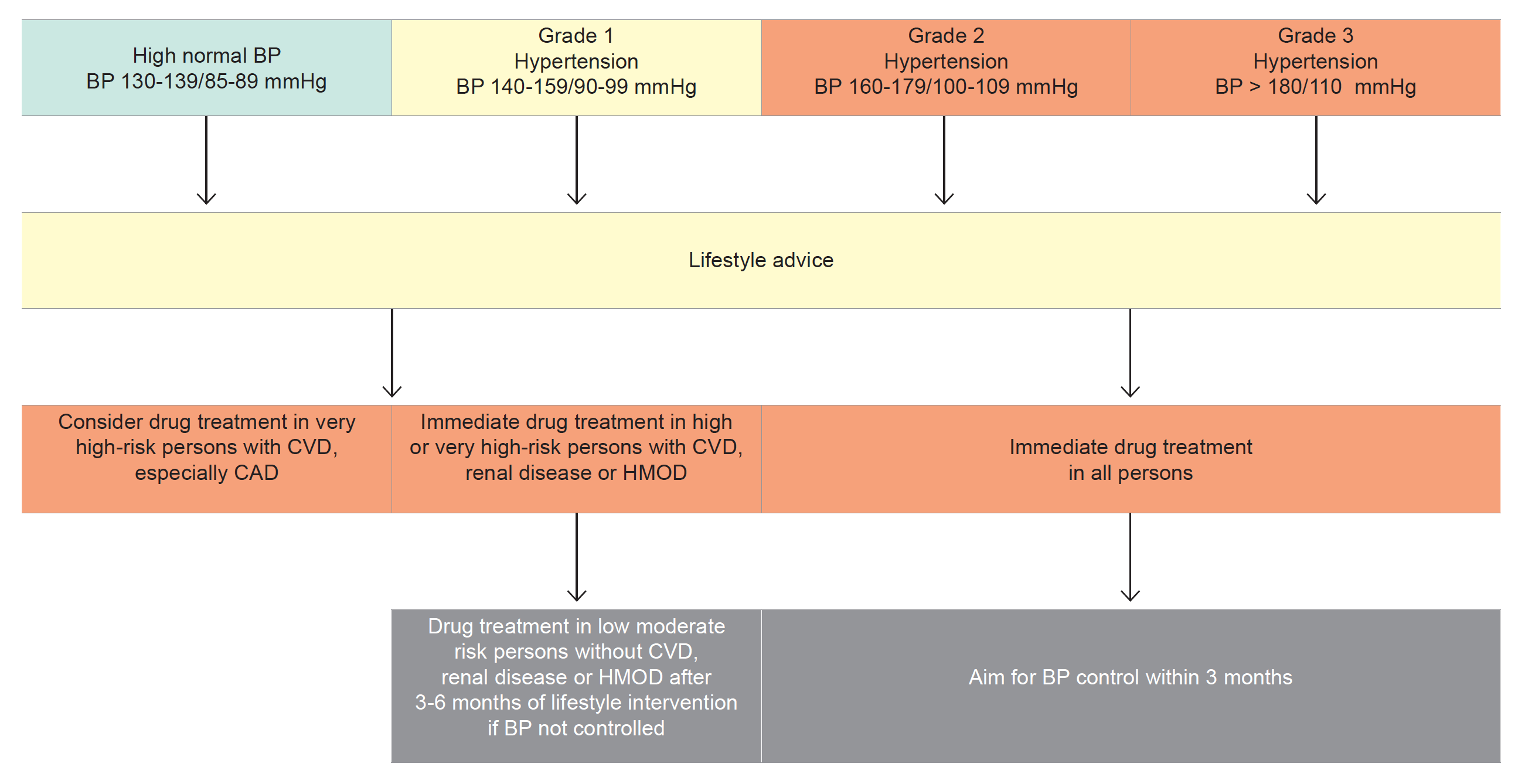 Adapted from: The Task Force for the management of arterial hypertension of the European Society of Cardiology (ESC) and the European Society of Hypertension (ESH) European Heart Journal (2018) 39, 3021–3104.
Initiation of blood pressure-lowering treatment (lifestyle changes and medication) at different initial office blood pressure levels.
BP = blood pressure; CAD = coronary artery disease; CVD = cardiovascular disease; HMOD = hypertension-mediated organ damage.